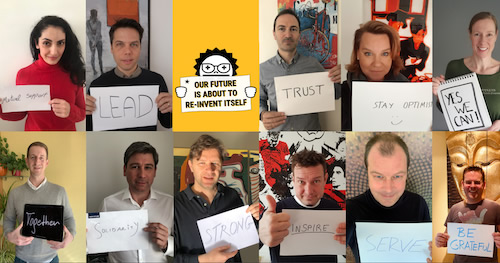 The coronavirus pandemic is expected to fundamentally change the way many organizations operate for the foreseeable future.
It urges organisations and companies to enter in crisis modus and reorganise workflows and communication streams.
Leadership
Leadership currently requires agility, obstacles anticipation, organization changes and above all good communication in order to stay productive and connected, and as a base of rethinking the business. Get prepared or crosscheck your activities with our free leadership checklist.
Collaboration
The Covid-19 Crisis might have turned your management and team organization upside down. It is a challenge to manage completely remote team. Our experts teamed up and share their experience of managing remote teams around the globe in a crisp checklist to help you increase your current productivity and job-satisfaction of everyone involved including yourself.
Finance
Sales has stopped from one day to the next but fixed cost structure and repayments of loans start to hit in on your liquidity plan? In this state of emergency certain cost can be mitigated. Which service can be stopped and activated after the crisis? Which governmental support can be triggered and where payment can be stopped or delayed? Can existing production or employees be shifted to support governments, hospitals, supermarkets in order to get cash? Our free checklist helps you prioritize your action
Sign up for a free checklist to optimize your efforts.
Optionally we support you in navigating the current challenges with a free 60 min Videocall with one of our experts.
#strongertogether
#solidarity